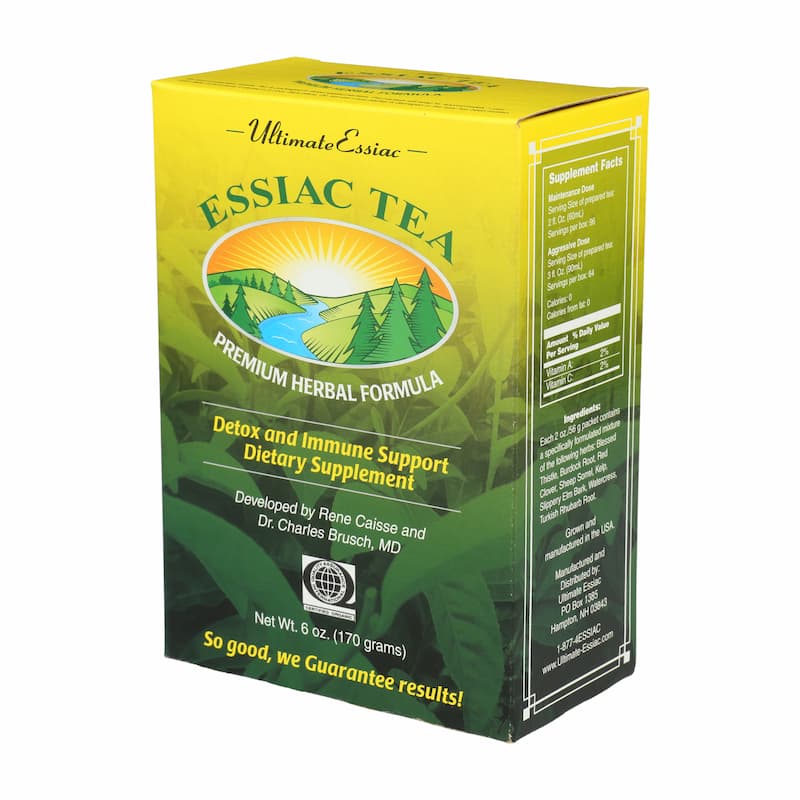 Questions About Ultimate Essiac
Who are you and where are you located?
We are the Paulhus family and we have been in the essiac business for decades. We have direct connection to Dr. Charles Brusch who worked alongside Rene Caisse. We are located in Massachusetts.
Questions About Our Brand
What makes your brand special?
Most of the essiac brands contain a blend of herbs that is not the most current essiac formula. The reason is that the formula is not public domain and very few people have it.
Questions About How to Use Ultimate Essiac
How much do I take?
See our dosage guidelines:
Click here for more information on dosing suggestions.
How do I prepare the tea?
It only takes 10 minutes once every two weeks to prepare the tea.
Click here for brewing instructions.
Questions About Customer Service
How do I contact you?
You are welcome to contact us 24 hours a day, 7 days a week. If we are with another customer please leave a message and we'll get back to you promptly.
Click here to contact us.
Questions About Ordering
You may order direct on this page, or by calling 1-978-504-9517 anytime.