We are simply the best choice for essiac tea wholesale. Demand for essiac tea is growing all the time, and you will enjoy higher profits when you sell our essiac alongside or in lieu of Flor Essence tea!
Buy Ultimate Essiac - Direct from the Manufacturer.

Using Ultimate Essiac as your essiac supplier means:
No Minimums
Lowest Wholesale Price Guaranteed
Knowledgeable Customer Service
Free Wholesale Tea Samples
Volume Discounts
Fast Turnaround
Fresh, made-when-ordered product
Private Labeling Available
Specialized Packaging Available
Your Choice of Bulk herbs or Ready-to-Sell Boxed Units
Gain Repeat Customers in your store due to typical long-term usage of this product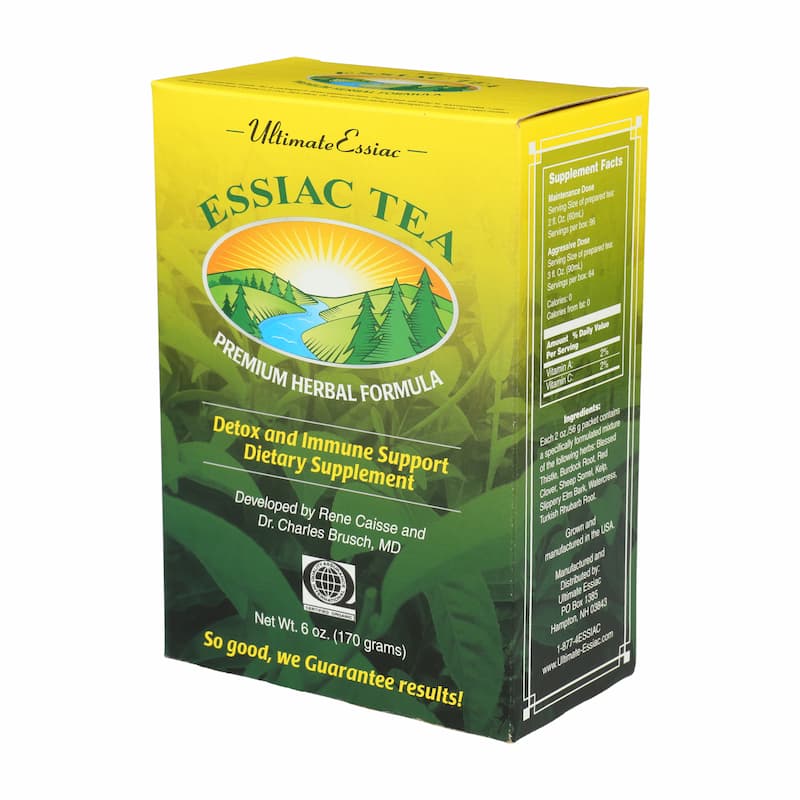 Our essiac is produced with a formula with lineage to Rene Caisse and Dr. Charles Brusch, the individuals who originally developed essiac for widespread use.

We have the same eight herbs included in Flor Essence tea, but at a fraction of the price. Enjoy more profit and happy customers by ordering your essiac wholesale from us.