Here you can see our Ultimate Essiac retail box seen in stores worldwide. Our Ultimate Essiac tea box really jumps out on the shelves due to it's bold and bright color scheme for increased sales.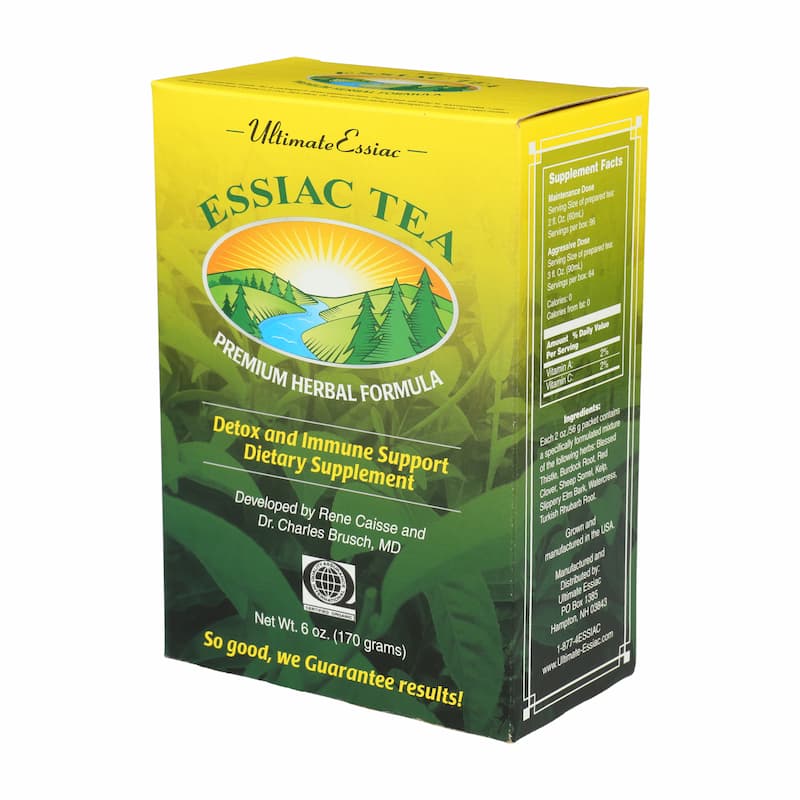 Here is the layout of the box:

Click here to view the Ultimate Essiac Retail Box.

Ultimate Essiac comes in a sturdy cardboard box. It's dimensions are 6 1/4" by 4 1/2" by 2 1/2". Inside the box are three 2-oz. sealed polybags of fully blended essiac powdered herbs complete with label on usage recommendations. Each box contains a more detailed packaging insert with more information on essiac.